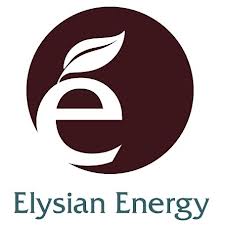 "Working with Lynn & the 4GreenPs team has been a shrewd investment for us... Collaborating with Lynn and her team is like having a veritable marketing library of best practices to access. If you want an energy expert, call us… if you want a marketing guru, call Lynn & 4GreenPs."
- Jim Conlon, President, Elysian Energy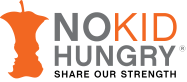 "Lynn took on an assignment that was completely new to both of us, took rather vague goals and objectives and shaped a creative strategy to achieve them, executed with passion, determination and smarts, and reported both quantitative and qualitative outcomes in a way I doubted could be done. Lynn kept me looped in, took charge and led without dragging me through the weeds with her, presented solutions to the challenges she met along the way, was tremendously organized in her planning and documentation of everything she did, and remained unruffled even when I was not. She worked very well with Share Our Strength colleagues and the restaurants all across the country, and found joy in what would have been sheer misery for me. As important, Lynn continues to think about our work and stay in touch with ideas. Lynn intuitively understands marketing, communication, and the realities of today's business environments, and brings more value to the table than you pay for."
- Cate Puzo, Senior Manager, Communications, Share Our Strength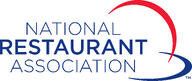 "We've been so pleased with the communications and sustainability projects Lynn and her team have completed for the Association over the past year. She manages complex issues and sudden changes with good humor, tenacity, and creativity. Thank you, Lynn!"
- Sue Hensley, SVP, Communications, National Restaurant Association

"In today's digitally connected world, many a strategist exist that claim to know how to build communities in social media. What sets Lynn (and her team) apart is not only her track record, but also her profound understanding of human relationships and how they are the bedrock of truly deep and meaningful online interactions. Thank you Lynn for setting the foundation for our success."
- Jorge Aguilar, Associate Partner, Vivaldi Partners Group
"Lynn is the real deal, and her company can make a difference in the ultimate outcome of your company."
- Tom Scholl, General Partner, Novak Biddle Venture Partners
"In 3 months, our website traffic tripled. Lynn sets measurable goals, develops an execution plan, and then measures results. She is an expert in marketing to the Green life style."
- David Levine, President, Wireless Environment (Makers of Mr Beams LED Lights)

"Lynn is an expert marketing executive who can take a marketing project from conception (defining objectives/strategies/tactics) to execution – on time and under budget. I'd recommend her to any company looking for exceptional value – meaning top tier expertise, practical advice, and efficient execution."
- Carol Politi, CEO of TRX Systems, Inc. (formerly SVP Corporate and Business Development, kajeet)

"Lynn was able to quickly jump in and become a part of our business. She was able to pull a disjointed team together and deal with different personalities. She met an aggressive schedule to rebrand and launch our company in under 60 days, and she did it in a cost-effective way. I highly recommend Miller Strategic Marketing. In fact, I hired Miller again for additional project work with a partner and charter customer."
- Matt Townley, President and CEO, Miria Systems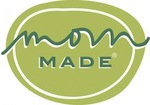 "Lynn is a rockstar marketer, with a deep understanding yet high-level approach to all channels of marketing. She brings valuable ideas to the table, she's organized and has terrific follow-thru. She has wrapped her arms around our baby, Mom Made Foods."
- Heather Stouffer, Founder, Mom Made Foods

"Lynn is a consummate professional – she focuses on the organization's objectives regardless of the obstacles, and delivers the results promised. She was the only consultant I kept on board after I became CEO, and she's one of a handful of consultants I'd hire again."
- David Leslie, Interim CEO, National Children's Center
"As a retained executive search consultant whose practice includes the marketing discipline, our clients expect and receive top-performing executives. Often, during an extensive marketing search process, a client will engage an interim marketing resource. Working with Lynn Miller, a proven and trusted interim marketing resource, allows for the organization to remain marketing-focused while seeking a long-term solution. Seeing what she has accomplished, I consider her capabilities to be best practice quality with stand out results."
- Glenn Manko, Executive Search Consultant
"The market was hopping because you did your Twitter magic! We cannot thank you enough."
- Bernie Prince, Co-Founder, FRESHFARM Markets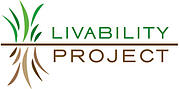 "Lynn is passionate about 'green' and helps bring it to the mainstream through social media and other innovative media. She is highly personable, has a hands-on approach to marketing and is a force to be reckoned with in the sustainability field."
- Dave Feldman, Executive Director, Bethesda Green and CEO, Livability Project


"Lynn Miller performed an extremely valuable transition service for us during our reorganization of marketing and PR plan. As we redefined job roles and responsibilities to assume more in-house focus on our marketing efforts, Lynn and her team came aboard for our transition and helped coordinate, execute, and soften the challenges of this difficult task. Her team's skills, experience, and good humor made a challenging effort very survivable."
- Don Olson, Owner, Earth Mama Angel Baby

"We love you. You are key to our success."
- Tom Feegel, Founder, Green My Parents
"If you're looking for a smart, creative, strategic marketing consultant, look no further than Lynn Miller. She's a whiz at social networking, too – we've collaborated on the Green Moms Carnival, a blogging carnival that she founded and whose prolific and on-the-mark tweets led it to win the Twitter Shorty award. Managing bloggers can be a bit like herding wild elephants – unless you're Lynn. Under her leadership, the Carnival has expanded from an early group of 8 or 10 to almost 30, with a consequent reach of millions of readers. Make sure you take advantage of Lynn's expertise especially if you're working in the "green" space; you'll benefit not only from her marketing savvy, but her own ever-expanding knowledge base about the environment."
- Diane MacEachern, Founder & CEO, Big Green Purse
"Lynn was fun to work with and always had our best interests in mind. She provided leadership for our project while being considerate of everyone's perspective. Lynn quickly adapted to our culture and became one of the team!"
- Ron Siena, Vice President, Government Solutions