Last week I joined 1,000 other online (or inbound) marketers in Boston to hear Guy Kawasaki, Brian Halligan and Dharmesh Shah talk about the future of inbound marketing – and to finally meet one hundred or so other HubSpot partners "In Real Life."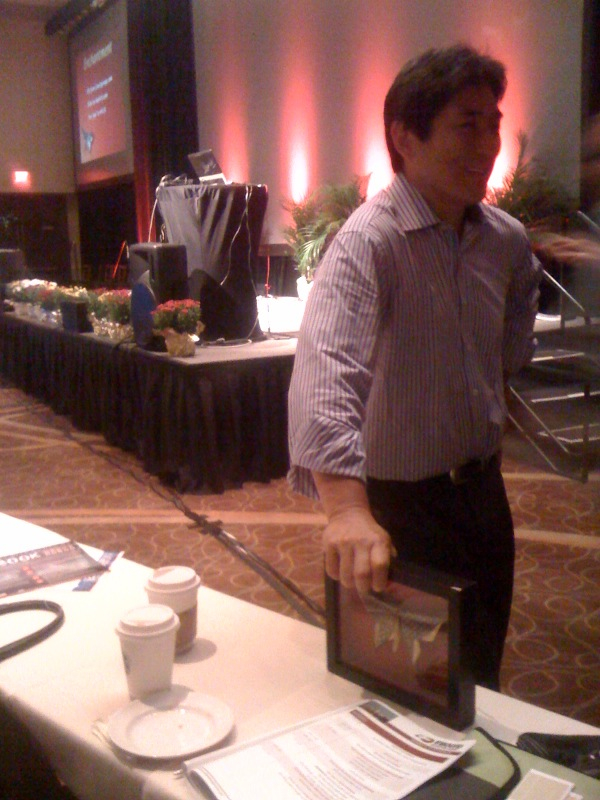 In a jam packed two days, a lot of ground was covered, but three points remain top-of-mind:
1. The Sweet Spot is the Middle of the Funnel (MOTF): HubSpot put a stake in the ground, claiming they will solve the "Middle of the Funnel Challenge." Marketing leads arrive at the top of the funnel. At the bottom of the funnel, they convert to customers. Typically, a sales team takes over to move leads through the funnel. But all too often, leads disappear in the middle of the funnel, with only a small fraction converting to customers at the other end.
What if marketers could work more closely with Sales to move prospective customers through the middle of the funnel? What if we could determine which specific marketing touchpoints impact customer decisions - in real-time? What if company websites could send prospective customers the information they seek -- at just the right moment?
As I learned, this technology now exists at a reasonable price point, even for lean, green start-ups. I can't wait to roll out it out with clients who need to improve their responsiveness to prospective customers and shorten their sales cycles. After all, the sooner we get cleaner, greener technologies and products out into the marketplace, the better the world will be for all of us, right?
2. Personalization of Websites Goes Mainsteam...The Amazon Effect: Dharmesh Shah, Hubspot CTO, and Brian Halligan, CEO, both gave compelling presentations about how tomorrow's business websites will provide visitors with a personalized experience similar to thta of Amazon.com. Having great book recommendation is nice, but imagine what this technology means to green marketers! In the future, a non-profit or consumer products company could evolve its proposed solutions all the way from the mainstream to the light green to the deepest green consumer segments. The potential to affect change via this technology is mindboggling.
3. Content is Undervalued It may seem counterintuitive in a world where "Content is King," but ...follow the money. Maybe the content Middlemen are Kings, but the Content Creators - writers, editors, and bloggers - are Peasants. In the new world of inbound marketing, where the power of words plays an ever more powerful role, we're seeing a perverse reversal of normal Supply & Demand economics. The demand for good writers has never been higher, yet average rates paid to content creators have dropped from $1 or more a word to as little as six cents per word, according to several of the vendors I spoke with at the Inbound Marketing Summit.
Why is this? One can only speculate, but a "perfect storm" of online bidding sites that tap into writers from India, Pakistan and elsewhere have helped to drop rates, along with the decimation of well paid jobs in the US publishing and media sectors and, frankly, the exploitation of bloggers by some big PR firms. But as Jeffrey Hollender blogs, "Any business that considers itself responsible and sustainable must pay its employees a living wage. Not a minimum wage – a living wage."
Those who could care less about meeting federal minimum wage standards might want to at least consider the quality of the work they receive. You get what you pay for. And with ever more content put out on the web, only the best will stand out.
Were you at the Inbound Marketing or HubSpot Users Forums? Did I miss you? I was hard to miss...I was toting my upcycled computer keyboard bag! Leave a comment and let me know what you think about these new trends. And if our team can help you implement them, please get in touch!
-- Lynn
4GreenPs connects green brands with mainstream consumers and helps mainstream brands go green with a full range of CSR and sustainability communications services. Want to talk about how we can help you? Contact lynn at 4greenps dot com.