It happened again today. I got a phone call from an entrepreneur seeking advice about how to grow his business.
The trouble was, his business was already in trouble.
I get these phone calls a lot. And they always sadden me.
When you're in green marketing, you meet a lot of visionaries. People with ideas that could transform the way we live, consume or conserve resources, and the legacy we leave for our children.
Many of these people go on to found companies, and to work day in and day out to make their dream a reality.
Build It And They Will Come. (Or so the saying goes).
And then reality intervenes.
The fact is, no one can do everything. A start-up's founder might be a fabulous investor, technologist, inventor, or chef. But is he - or she - really able to do everything? Structure and close the right deals? Gain retail shelf space? Figure out how to differentiate from the competition? Get the word out to the influencers who can make or break a product's reputation? And find people to buy at the right price point?
Some people are Dreamers. They'll build it, and others will come and discover how wonderful they are.
Others are Investors. They invest in smart marketing and sales strategies to increase their odds of success.
I'm heading off to Boston in the morning to meet with an amazing group of inbound marketers at the Hubspot Users Conference and the Inbound Marketing Summit.
If you're there, say hello.
This is what I look like - (on a good day).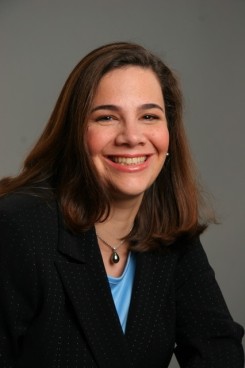 My "home base" will be the Kurlan & Associates Booth. Working with my coach Rick Roberge, we're helping people who want to make a difference in the world - helping them to actually succeed through strategic marketing and sales, or what Rick calls "smarketing."
-- Lynn
4GreenPs connects green brands with mainstream consumers and helps mainstream brands go green with a full range of CSR and sustainability communications services. Want to talk about how we can help you? Contact lynn at 4greenps dot com.