Three years into Twitter now, and great things still happen. A few weeks ago, a sharp eyed tweeter caught my blog post about best practices for hiring interns in sustainable businesses. The result? An invitation to our intern, Adrienne Weil, to blog about her experience working with 4GreenPs.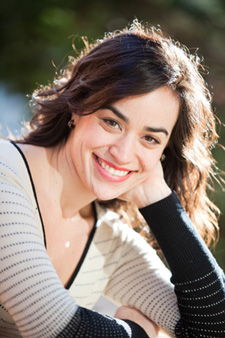 Check out the full interview, "Georgetown MBA student talks green marketing and creating her own internship."
Below are a few of our favorite excerpts from the piece.
(And can you believe it, we still have openings in our own intern program! Accounting & Operations and Marketing Strategy.)
Q: How is internet marketing different for green enterprises than for any other business?
A: The basic principles are the same, but internet marketing for green enterprises is a specialized niche. So, it's very helpful to know all the players because there's a huge range – from NGOs to activists to multinational corporations to the all-important consumer. The green world is followed very closely, so one needs to be careful about promoting too much and veering into "greenwashing" or understating one's successes as "greenblushing."
Q: What's the biggest takeaway you've experienced so far during this collaboration?
A: Entrepreneurs have to switch on a dime (e.g. to take advantage of a new business opportunity) and also have the foresight to see trends ahead of time and identify what people will need or want. You've really got to have the passion and guts to run your own business. It sounds exciting and glamorous to business school students who "dream of running their business" (and for some, it is!), but one also has to have the self-awareness to see if that's really what one wants to do.
Q: If college and graduate students are interested in working with a small business like Lynn's, what should their approach look like?
A: My advice is the following: 1) Pinpoint what you can bring to the business and what you'd like to gain from the experience, 2) identify whether you'd like to work with a small business from the ground up or work with one that is more established (your work will likely be quite different), and 3) request all the things you'd want at a larger organization – specific duties, deadlines, constructive feedback, etc. Be thoughtful, do your research and follow through on your commitments!
The full interview is available here.