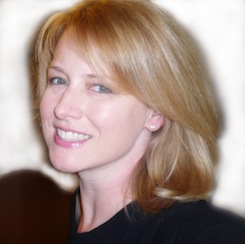 Leslie Gilliam, Public Relations Consultant
Leslie Gilliam's deep expertise in public relations is focused on the female and environmental sectors, with special expertise in consumer products, organic foods, and eco-friendly cleaners.
At 4GreenPs, Leslie has played an integral role in the Earth Mama Angel Baby, NCC, Green My Parents, FreshFarm Markets, Mom Made Foods, Livability Project, Mr. Beams, and kajeet account teams.
Prior to 4GreenPs, Leslie provided PR counsel to companies including Honest Tea, America's top selling organic bottled tea; Healthy Spaces, the first DC area environmentally friendly home cleaning service; and the Smithsonian Institution Press, publisher of award-winning non-fiction books. Leslie's many successful media outreach campaigns have generated coverage in outlets including NBC Nightly News, CNN, The Washington Post, The New York Times, and Seventeen Magazine.
Previously, she was Director of PR/Marketing for the Girl Scout Council of the Nation's Capital where she spearheaded the public relations efforts behind the annual cookie sale, helping push sales to a then all-time high of $11 million. She garnered national press coverage of the sale; Camp CEO, a leadership camp for D.C. area CEO's and girls; Money Matters program; and coordinated special events on a national and local level.
During Leslie's time with Honest Tea, Consumer Reports named the product best bottled tea. Leslie also worked on the development of Honest Tea's first children's drink, working with the creative team on product naming, messaging, focus group tastings, and packaging as well as leading communications outreach at key natural products shows such as Expo West and Expo East.
Leslie holds a BA from the University of North Carolina at Asheville in Journalism/Communications.