4GreenPs Internship Program:
Where Sustainability and Marketing Intersect
Our interns are undergraduate or graduate students passionate about sustainability and using business to make the world a better place. We plan to keep these profiles up indefinitely, as they'll always be a part of 4GreenPs. Interns share with us their energy, enthusiasm, and great ideas, and in return we give them a taste of the "real world" of running a green business. Our goal is that they leave us a bit richer – financially, intellectually, and emotionally.
The 4GreenPs Interns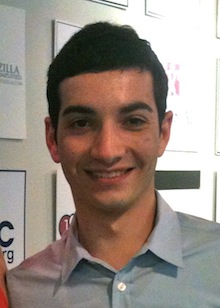 Eric Schreiber, Summer Intern, 2011
Eric joins us from Canada's McGill University, where he is a rising senior, majoring in Psychology with minors in Management and Behavioral Science. A graduate of our local high school, Bethesda-Chevy Chase, he is a native of Chevy Chase, Maryland. Eric is the Creative Director and Founder of an award-winning online magazine, Leacock's. He also served as Arts Editor of his high school magazine, which won a Silver Crown award from the Columbia Scholastic Press Association, ranking it in the top 2% of high school magazines nationwide. Since 2005, Eric has run his own business, Eric's Computer Care, which assists clients with all computer related troubles, including set-up, maintenance, repair, and data security.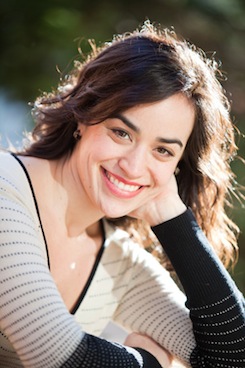 Adrienne Weil, CSR and Marketing Strategy Intern, Fall 2010 – Spring 2011.
Adrienne is an MBA candidate (2011) at Georgetown University's McDonough School of Business, where she focuses on marketing and socially responsible business. At 4GreenPs, Adrienne was instrumental in helping to lay the strategy behind a new CSR offering. She also earned her certification as a Hubspot Inbound Marketer. While at Georgetown, she was part of the initial group of students who worked with Professor Bill Novelli to envision Georgetown's Global Social Enterprise Initiative and has provided critical reviews of Coca-Cola Enterprise's and Cisco's CSR reports with Prof. Ed Soule. Adrienne completed a brand management internship at Nestle in the summer of 2010 and has volunteered as a cook at Miriam's Kitchen in DC for several years. Prior to business school, Adrienne traveled all over the U.S. to major hospitals and health systems as a consultant with the Advisory Board Company. She holds a B.A. in International Relations from Brown University and is a native Washingtonian.
Mattie Kahn, Summer Intern, 2010
Mattie is a talented young writer and environmental activist who will be entering Harvard University in the fall of 2011. While at 4GreenPs, she contributed to the launch of our e-newsletter and to OrganicMania.com. She has written about green issues for a variety of publications. She was featured in a March 2009 Vogue story about Teens Turning Green, where she served as co-president of the national teen advisory board. As an online columnist and contributing editor for beautyblitz.com, she inaugurated a natural makeup-and-beauty column for the first national beauty magazine to be published entirely online. Mattie also contributes to Refinery29, Whole Foods Market blog, and www.ecofabulous.com. Mattie is a two-time Silver Key winner of the New York City Scholastic Art and Writing Competition and a Bronfman Youth Fellow.